Setting your direction
If you're planning your first API development platform, or wishing your current one achieved its goals (more partners, more revenue, easier operations), consider the Scale Your Partner Strategy Workshop.

This workshop shows you how to create your partner roadmap, ideal partner profile and implementation approach. You'll learn what partners want in your API / platform. How to recover the investment in your current platform with the minimum of effort and time. And how to avoid mistakes.
So that you'll have an implementation roadmap that includes market attractiveness, proof points, key capabilities, stakeholder engagement, and risk/compliance requirements.

A new Open world
Business is connected more than ever before. Modular architectures and digital data enable partner ecosystems across fintech, retail, healthcare, manufacturing and logistics to rapidly assemble new products and services.

Extend your reach and range beyond your firm's own capabilities.
apidays Singapore 12-13 April 2023
Apidays Singapore returns in person to The Arts House (old Parliament House) on 12-13 April 2023.
We bring together local, regional and international experts to share how APIs are transforming business to accelerate economic growth.

Learn more and register at: https://apidays.global/singapore
Watch highlights from our 2019 conference here: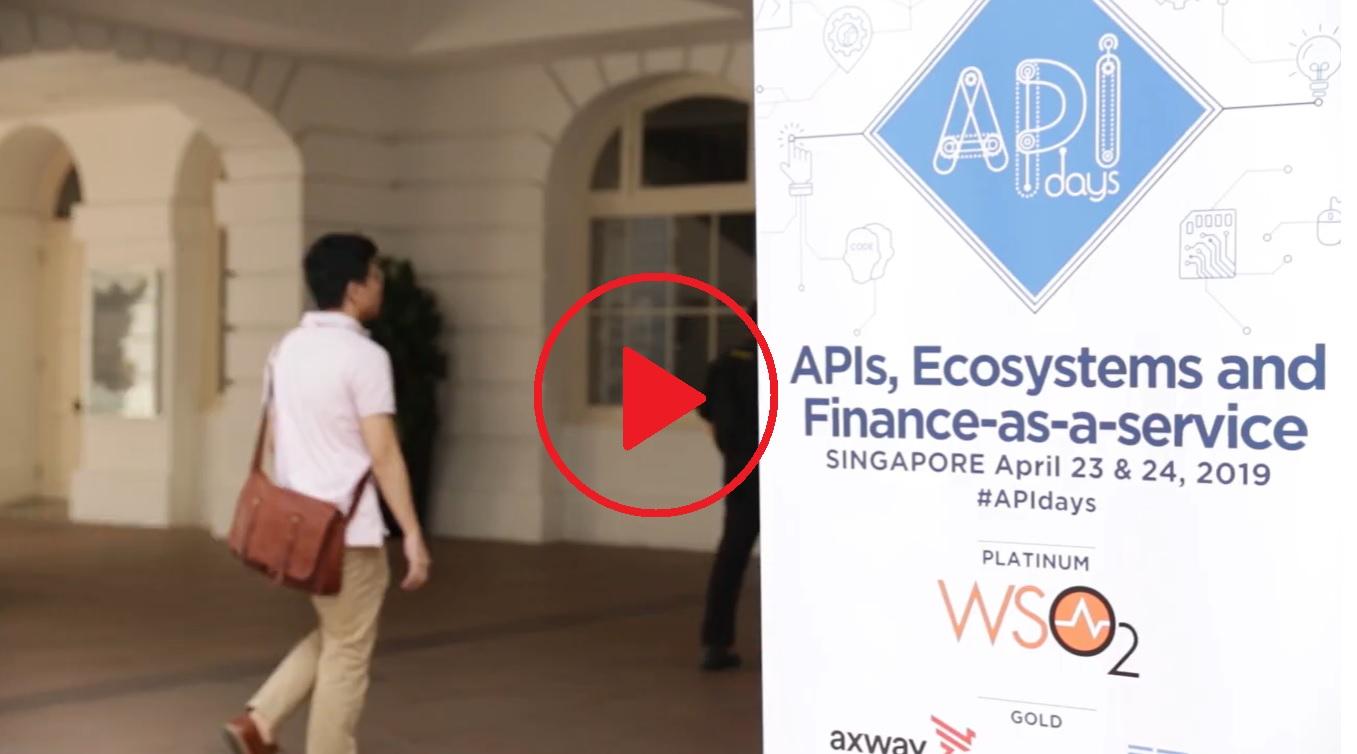 Start to gain value from your APIs
Leverage your technology capabilities for your business, your partners and your customers